News Feed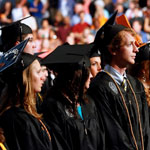 Congratulations to all of our students graduating this week! More than 3,800 undergraduate and graduate students will receive degrees at thirteen college ceremonies. Check out the full schedule of events and other important commencement information.
And don't forget to get social! We'll be sharing traffic updates, ceremony webcasts, photos, and more on our social media accounts. You'll be sharing your photos, reflections, and shout-outs. Share with us on Twitter, Facebook, and Instagram. Be sure to include the hashtag #UTgrad2014.
The US Environmental Protection Agency has named UT the top school in the Southeastern Conference in its Green Power Challenge and ranked the university eleventh out of the their Top Thirty College and University Green Power Users.
Congrats!
Congratulations to Neil Conner, Hal Wilson, and Ryan Woldruff, who were honored with the Graduate Student Teaching award at the Chancellor's Honors Banquet. This award honors graduate students' excellence in instruction.
Congratulations to the six seniors and one student organization that received the Extraordinary Community Service Award at the Chancellor's Honors Banquet. This award honors those who have demonstrated exceptional community service.
Reminders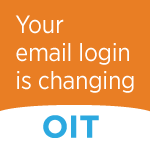 Last month, OIT announced some Volmail account changes. Starting May 19, your e-mail address will change to netid@vols.utk.edu. The new e-mail address will show in the "From" section. E-mails sent to your current e-mail address will be forwarded to this one. The change will allow you to use identical Office 365 and Google Apps logins.
OIT recommends updating your friends, family, and online services with your new e-mail address over the next few months.
OIT has compiled a list of frequently asked questions that you might have during this change.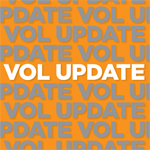 Thank you for a fantastic year! We hope you have a great summer and we look forward to seeing you in the fall. We'll unveil our Vol Update redesign with more interactive features in our first e-mail of the semester on August 14!

Tuesday, 7:00 p.m., Lawn in front of Ayres Hall
Celebrate the end of the semester when soon-to-be-graduates light candles and pass the "Torch of Service" to fellow students during Aloha Oe. Mike Keith, the voice of the Titans and UT alumnus, will speak.
Dates & Deadlines
May 5-6: Final Exams
May 7-10: Commencement Ceremonies
May 7: Mini Session courses begin
May 8: Graduate Hooding
May 28: Mini Session courses end
May 29: Summer Semester courses begin (full term and first session)
All events are free unless otherwise noted.
Visit the UT Event Calendar for more events and activities on campus.
For more news and updates, visit the UT Current Students page.
Visit go.utk.edu for a list of campus groups and clubs.
Vol Update is an e-newsletter sent for the benefit of current UT students. Submissions are welcome from students, faculty, and staff regarding upcoming events, honors, opportunities, and other news.
To submit an item, complete this form. E-mail us at volupdate@utk.edu with questions.