News Feed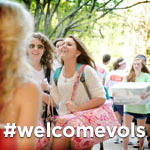 The countdown has begun: move-in day for new Vols begins at 8:00 a.m. on Saturday, August 16. We are excited to welcome you to Rocky Top. Campus and community volunteers will be on hand to help unload cars and answer questions. Take a look at University Housing's list of what to pack here.
Stay tuned for the August 14 edition of Vol Update, which will include detailed driving directions and parking maps for move-in day.
You're starting college and gaining some newfound freedom. That doesn't mean your parents can't be a part of your UT experience. Tell them about the Parents Association, a resource for them to stay connected and support your success from the beginning to end of college.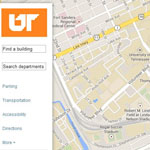 During your first week at UT, you'll be moving around a lot for classes, events, and just exploring. Take some time to map out where your classes will be located using the interactive campus map, so you'll have an easier time finding them on your first day of class.
Vol Tip: Check this list of building codes to help you learn the language of our campus facilities.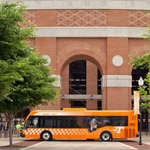 Get on board "the T" for an easy and free ride between classes. Twenty buses run on six routes throughout campus and the Fort Sanders neighborhood, giving you a super convenient way to get around your new home. The biodiesel buses offer USB charging stations and sweet bike racks.
Vol Tip: Track bus locations by downloading the UT mobile app.
Reminders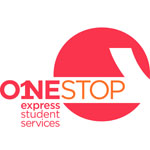 When you arrive on campus, you'll have plenty of things to do—from participating in Welcome Week activities to making new friends in your residence hall. Don't miss out on the fun by waiting until the last minute to take care of your financial business.
Vol Tip: Knock out the items on this checklist before classes begin.
Safety is a top priority at UT. UTPD is at the heart of our efforts to promote safety. Officers want to remind you that a little prevention goes a long way in keeping you and your belongings safe.
From the wireless network and e-mail to software and computer repair, the Office of Information Technology is your source for support and information. Learn more by visiting Are You New at UT?


Vol Tip: Check the OIT Technology Checklist to make sure you are tech-ready when you arrive.
Involved
Do you play quidditch? Ever wanted to learn kung fu? Interested in volunteering? UT has more than 400 clubs and organizations for you to choose from that cover a variety of interests. Check out GO website for a list of campus groups you can get involved with.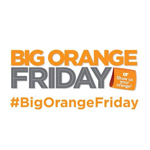 Don't forget to pack your orange attire and wear it proudly every Friday! "Big Orange Friday" encourages everyone in the Volunteer family to wear our favorite color each and every Friday. Show everyone your best Big Orange gear by posting pics using #BigOrangeFriday.