NEWS FEED
Big Orange Fridays: Show Your UT Spirit Every Friday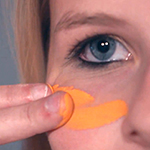 We're turning a longtime Friday football tradition into a year-round celebration. Big Orange Friday encourages you to wear orange each and every Friday to celebrate and support UT. Watch this Big Orange Friday video featuring UT students and faculty, Chancellor Cheek, and Smokey!
UT has more campus tours for prospective students and their families on Fridays than any other day. Seeing students, faculty, and staff wearing orange will help show a Big Orange welcome to prospective Volunteers.
You can share how you're wearing your orange by posting on social media using the hashtag #BigOrangeFriday on Facebook, Twitter, and Instagram.
Staying in Knoxville for the three-day weekend? Take some time and explore the area, with all the small-town charm mixed with big-city fun that it offers. Plan your long weekend exploration by checking out a number of the free attractions, shops, museums, galleries, and outdoor recreational opportunities Rocky Top has to offer.
This Sunday, Knoxville will celebrate the twenty-sixth anniversary Boomsday Festival. Grab your friends and head to Neyland Drive from 1:00 to10:00 p.m. to enjoy the festivities, live music performances, and one of the largest Labor Day fireworks displays in the nation over the Tennessee River! The fireworks will begin around 9:30 p.m.
Did you get your UT Alert text message or e-mail message yesterday? The bank robbery at the University Center and subsequent evacuation prompted distribution of UT Alert messages to all subscribers.
UT Alert is the campus notification system that allows the university to notify students, faculty, and staff via text or e-mail messages about an emergency. If you have not signed up, please take a few minutes to register online.
Read about common problems that people have encountered when signing up for UT Alert.
REMINDERS
RecFields Dedication Tomorrow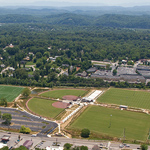 The RecFields dedication ceremony starts at 7:00 p.m. tomorrow and will include a ribbon cutting, food, giveaways, and activities with campus sports clubs on the new fields. Buses will run from the Student Aquatic Center bus stop beginning at 6:15 p.m. to the RecFields.
Student Injury and Sickness Insurance Available
Do you need injury and sickness insurance while at UT? You can receive student health care coverage for the academic year or fall semester now through UnitedHealthcare. Browse available plans and contact Student Health Services with questions. The deadline to enroll is September 30.
Browse UT Libraries' Journals on Your Tablet
Own an iPad or Android tablet? You now can read scholarly journals on these devices with BrowZine, an app that lets users read all of UT libraries' electronic journals in a way that is formatted for tablet devices.
INVOLVED
Future Business Leaders of America Interest Meeting
Want to learn about how to become more successful in the business world? The Future Business Leaders of America (FBLA) will host an information session at 6:00 p.m. today in the Haslam Building Room 203.
Undergraduate Anthropology Association Interest Meeting
Interested in cultural anthropology, archaeology, or forensic anthropology and the Body Farm? The Undergraduate Anthropology Association will host an interest meeting at 5:15 p.m. next Thursday, September 5, in the LRC located in East Stadium Hall.
Piano Lessons Available to Students
Piano lessons are available in the new Natalie L. Haslam Music Building. All piano levels accepted. Contact Professor Fay Adams for more information.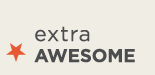 Fans line up for the Vol Walk, a UT game day tradition
Are you ready for the home opener football game against Austin Peay this Saturday? Head to UT Sport's game day page to find out all you need to know about game day traditions, traffic, parking, tailgating, and guidelines for Neyland Stadium.
SHARE WITH US
Share pics from Saturday's football game using the hashtag #UTGameday on Twitter and Instagram!
TOP TWEETS
@AdamBLIX Massive shout out to @UT_OIT and @UTKnoxville for fixing my computer. Those guys are lifesavers.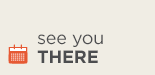 Multicultural Welcome Reception
Today, 5:00-7:00 p.m., Black Cultural Center
Meet and network with faculty and staff at the Multicultural Welcome Reception. The event is an opportunity for members of the UT community to formally welcome new and returning students.
Monty Python and the Holy Grail
Tomorrow, 7:00 p.m., University Center Auditorium
Enjoy this classic comedy that tells the story of King Arthur and his knights embarking on a low-budget search for the Grail, encountering many very silly obstacles. The movie is free.
Law School Recruitment Fair and Admissions Workshop
Wednesday, September 4, 11:30 a.m.-4:00 p.m., University Center Shiloh Room and the College of Law
Potential law school applicants can attend an admission workshop where panelists will discuss preparing for law school, the admission process, the LSAT, and the job market. The recruitment fair will host representatives from schools across the Southeast to meet with prospective students.
Part-Time Job Fair
Wednesday, September 4, 2:00-5:00 p.m., University Center Ballroom
The Part-Time Job Fair is your chance to speak with a variety of local employers about job opportunities both on and off campus. The fair is open to all students in any major.
Visit the UT Event Calendar for more events and activities on campus.
Visit go.utk.edu for a list of campus groups and clubs.