News Feed
Take a trip around the world this week without leaving campus. Hosted by the International House, International Education Week activities include cooking demonstrations, film screenings, study abroad information sessions, and the Fall Festival of Nations.
Congratulations to all of the student organization that participated in Homecoming festivities that included Soapbox Derby races, Smokey's Howl, and the parade. There were so many activities during last week's Homecoming celebration. Check out all of the winners here.
Reminders
Graduating this semester? You could be chosen to speak at fall 2013 commencement. The Office of the Chancellor is accepting entries from students who would like to speak at the ceremony. You must submit your speech for consideration by 5:00 p.m. November 18.
Don't forget to request your tickets on Wednesday and Thursday at Big Orange Tix for the final home football game on November 23 against Vanderbilt University.

Legendary rock band the Eagles will perform on campus at 8:00 p.m. on Wednesday in Thompson-Boling Arena. Sixteen thousand guests will attend the concert, affecting traffic and parking. Students leaving campus are encouraged to avoid Lake Loudoun Boulevard and use either Joe Johnson Drive or Cumberland Avenue to exit campus.
Involved
Career Services will host Networking 101 at 4:00 p.m. Wednesday. Learn how to identify your own network of people to be a resource in your current or future job search. Topics will include where to find contacts and how to connect with them.
UTOP is hosting the first ever FAUX REEL ROCKS rock-climbing festival on November 15 and 16. There will be a showing of the Reel Rock 8 Film Tour on Friday, followed by a climbing competition on Saturday.
Volunteer
Out and about in Knoxville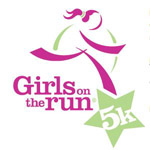 Girls on the Run needs volunteers to help with registration and other activities for their the end-of-semester 5K on November 24 at Tyson Park. Fill out the Sign Up To Serve form.
You can also join girls, their families and friends, and the community as a runner in this celebration of health and wellness! Register to run in the race now.
For more on- and off-campus volunteer opportunities, visit Sign Up to Serve.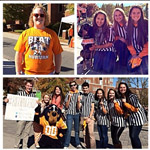 #BigOrangeFriday with the @BigOrangeFriday crew and Smokey X during the Homecoming festivities last Friday. Stop by on November 22 for the next celebration on Pedestrian Walkway before Saturday's Vanderbilt game!
Top Tweets
@NatalieStreet5 Just giving a shoutout to @UTKnoxville real quick. I'm pulling an all nighter and I still love college

Tuesday, 7:00 p.m., UC Auditorium
The International House and the Central Programming Council will co-sponsor the annual International Dance Competition, where various student groups and individuals will showcase different traditional and contemporary cultural dances.
Wednesday, 1:30 p.m., Cox Auditorium, Alumni Memorial Building
Special Correspondent for NBC News and author Tom Brokaw will speak as the headliner in the second year of the Baker Distinguished Lecture Series, which honors notable individuals who exemplify the values of Sen. Howard H. Baker Jr.
Thursday, 6:30 p.m., Lindsay Young Auditorium, Hodges Library
During the Civil War, Knoxville was almost equally divided between Confederate and Union. The Battle of Fort Sanders, the decisive battle to gain control of the town and its vital railroad, took place 150 years ago this very month. A lecture by Professor Tracy McKenzie, author of Lincolnites and Rebels: A Divided Town in the American Civil War, will tell the tale.
All events are free unless otherwise noted.
Visit the UT Event Calendar for more events and activities on campus.
For more news and updates, visit the UT Current Students page.
Visit go.utk.edu for a list of campus groups and clubs.
Student@Tennessee is an electronic publication sent for the benefit of current students, welcoming submissions from students, faculty, and staff regarding upcoming events, honors, and other news.
To submit, email us at student.attn@tennessee.edu