News Feed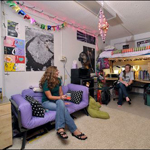 Campus and surrounding areas become quiet as students and faculty leave for the holidays. With fewer people around, there can be increased opportunity for theft. Whether you stay in Knoxville or travel home, keep these safety tips in mind.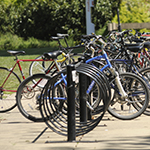 Registration for the popular spring semester bicycle rental program is open until tomorrow. You can sign up to rent a commuter bicycle, lock, and helmet for only $40 for the entire semester from the Outdoor Program. Due to high demand, recipients will be selected by lottery.
Students will soon be able to download and install Microsoft Office ProPlus desktop applications at no additional cost because of UT's enterprise agreement with Microsoft.
Congrats!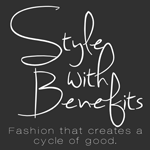 A retailer that sells artisan goods to benefit social causes has won this semester's Vol Court competition. Chelsea Padgham, a senior in economics and founder of Style with Benefits, won first place and received $1,000 to move her business forward.
Reminders

It's the end of the semester and you've got plenty to do—from studying for exams to heading home for the winter break. One Stop makes it quick and easy to pay your spring 2014 tuition and fees.
Spring payments are due January 6. Access convenient and secure online payment on the One Stop website.
The S.E.E. Center wants to remind you of simple ways to avoid sickness and maintain a healthy balance during finals. They will be distributing free goodie bags from 10:00 a.m. to noon today and tomorrow and December 9 through 11 in Hodges Library.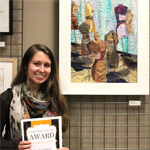 The Student Art in the Library juried exhibition awards cash prizes to the top three winners. Selected two-dimensional artworks will be on display in Hodges Library throughout the spring semester. Submission deadline is February 17.
Involved
Learn more about internships, studying abroad, writing resumes, and preparing for graduate school. Refreshments, a professional portfolio review, and an etiquette luncheon are included. To register, log in to Hire-A-Vol.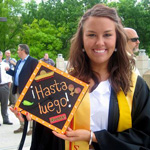 If you plan to decorate your cap for next week's commencement, share a pic or video of your creation with the hashtag #utgrad2013 on Twitter and Instagram!
Top Tweets
@Badprobiemcgee So I need to rush through my final on Monday so I can go play with the puppies in Hodges. #Priorities @UTKnoxville

Tomorrow, 5:00 to 9:00 p.m., UT Downtown Gallery, 106 S. Gay Street
UT's Downtown Gallery celebrates the thirtieth anniversary of the artist-in-residence program at the School of Art with an exhibition featuring the work of past participating artists from the Ewing Gallery permanent collection.
Tomorrow, 8:00 to 11:55 p.m., Relix Variety Theatre, 1208 N. Central Street, $5 donation
Enjoy live music from Johnny Astro and the Big Bang, Spades Cooley, Echoes, Wampus Cat, and more during this WUTK fundraising event.
Saturday, 7:30 p.m., Clarence Brown Theatre, $5 admission
The Clarence Brown Theatre's most popular show returns. Join the ghosts of Christmas Past, Present, and Future as they lead the miserly Ebenezer Scrooge on a journey of transformation and redemption.
Dates & Deadlines
December 5-6, 9-12: Final exam period
December 13: Fall Commencement
January 6: Payment due date for spring 2014
January 8: Classes begin

All events are free unless otherwise noted.
Visit the UT Event Calendar for more events and activities on campus.
For more news and updates, visit the UT Current Students page.
Visit go.utk.edu for a list of campus groups and clubs.
Student@Tennessee is an electronic publication sent for the benefit of current students, welcoming submissions from students, faculty, and staff regarding upcoming events, honors, and other news.
To submit, email us at student.attn@tennessee.edu