News Feed

Work has begun on the demolition of Stokely Athletics Center and Gibbs Hall, making way for a new residence hall, dining facility, and parking garage at the corner of Volunteer and Lake Loudoun boulevards. The buildings will be demolished by summer.
Having an Issue in Your Dorm Room?
Facilities Services and University Housing have been working around the clock since Sunday to address problems in buildings caused by the freezing temperatures. If you are having any problems with your residence hall room, please let the hall staff know so that it can be addressed quickly.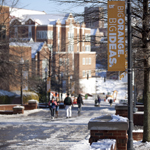 Brrr – it's cold out there. Take a few minutes to familiarize yourself with UT's inclement weather policy. UT will notify you in the event of a closure or delay in our normal operating schedule.
Congrats!
Thank you to students who completed the Student@Tennessee survey at the end of last semester. We will use your feedback to make continual improvements. Congratulations to Nancy Richards, Jennifer Clabo, and Cameron Hughes, who won the VolShop gift cards!
Reminders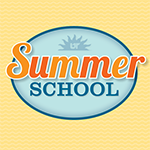 Though spring semester is just underway, summer will be here before you know it. Now is the time to consider taking summer courses. Visit the Summer School website for course information and registration dates and deadlines.
The Carl Cowan Scholarship is available to full-time undergraduate or graduate minority students who demonstrate financial need and/or outstanding achievement and involvement. Application deadline is 5:00 p.m. February 14.
Involved
Need a job in the new year? RecSports is currently searching for graphic design assistants and sport club managers for the spring semester.

Peer mentors assist faculty and staff instructors in a section of First-Year Studies 101, serving as role models, advisors, mentors, campus resource experts, and trusted points of contact for FYS 101 students. Apply by noon on January 31.
Volunteer
On-Campus Opportunities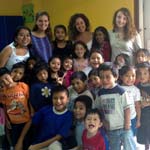 Spend six weeks this summer working with local teachers in a Guatemala City school and help improve education for the at-risk community. For more information, e-mail the Nourish International Club.

A little snow and fifteen-degree weather didn't stop the torch from burning bright this week before students came back to campus for class on Wednesday.

Friday, 3:30 p.m., Science and Engineering Building Room 307
UT professor and biological anthropologist and anatomist Ben Auerbach will present studies of modern human morphological variation and evolution, which involve examining archaeological skeletal remains.

Saturday, 11:00 a.m. to 3:00 p.m., College of Law Building
UT's College of Law will host an open house for prospective students to learn about admissions, financial aid, and career options. Attendees will tour the college and sit in on a simulated class.
Sunday, Noon to 3:30 p.m., UT Gardens
Get advice on composting, water conservation, and how to reduce the need for chemical fertilizers and pesticides in your home garden. See how being organic is not as difficult as you may think!
Dates & Deadlines
January 12: Last day to add, change grading options, or drop without a "W" (first session courses)
January 17: Last day to ddd, change grading options, or drop without a "W" (full term courses)
January 20: MLK holiday (No classes; residence halls remain open)
All events are free unless otherwise noted.
Visit the UT Event Calendar for more events and activities on campus.
For more news and updates, visit the UT Current Students page.
Visit go.utk.edu for a list of campus groups and clubs.
Student@Tennessee is an electronic publication sent for the benefit of current students, welcoming submissions from students, faculty, and staff regarding upcoming events, honors, and other news.
To submit, email us at student.attn@tennessee.edu