Knoxville
Big city, small town feel
There's something for everyone in Knoxville. From hiking to water sports, concerts to historic sites, and restaurants to coffee shops, you'll find our city has a lot to offer!
Explore Knoxville
Recreation
Outdoor adventure is easy to find in Knoxville! Whether you're looking for biking or hiking trails, water sports, or something new to try, Knoxville has it all.
The Urban Wilderness boasts 1,500 forested acres, plus lake and river access. Knoxville also has 112 miles of paved greenways and natural trails. Less than an hour away is the most biodiverse of the country's national parks: The Great Smoky Mountains National Park!
Downtown
You'll never be bored in downtown Knoxville! Between restaurants, shopping, historic concert halls, art galleries, and more, downtown is full of entertainment and fun.
Market Square and Gay Street are home to some of the area's favorite eateries and ice cream shops.
Annual festivals bring together musicians and performers of many genres, and Knoxville is home to several concert venues, including the historic Tennessee and Bijou theatres. Back on campus, Thompson-Boling Arena hosts some of the world's most popular performers.
Sports
Sports fans can cheer on the Vols and Lady Vols, who compete in football, basketball, baseball, softball, volleyball, and more! Not to mention, Neyland Stadium is one of the largest football stadiums in the nation with the capacity to hold close to 102,000 fans. Fans can also check out Knoxville's Ice Bears, the Tennessee Smokies, and One Knoxville.
The perfect location
Whether you're looking for a new place to live and work or a spot to add to your road trip itinerary—Knoxville is the perfect place! In just six hours, you can travel from Knoxville to Memphis or stop halfway to visit Nashville. Within a day's drive you can get as far as Washington, DC or St. Louis, Missouri.
Road trip!
Chattanooga, TN
1.5 hours, 115 miles
Asheville, NC
2 hours, 110 miles
Nashville, TN
3 hours, 180 miles
Atlanta, GA
3.5 hours, 200 miles
Charlotte, NC
4 hours, 240 miles
Cincinnati, OH
4 hours, 250 miles
Louisville, KY
4 hours, 240 miles
Memphis, TN
6 hours, 390 miles
Charleston, SC
6.5 hours, 375 miles
St. Louis, MO
8 hours, 500 miles
Washington, DC
8 hours, 500 miles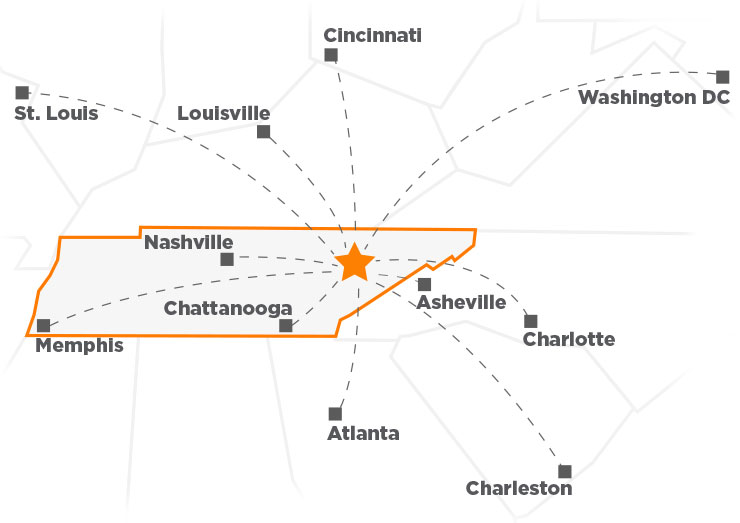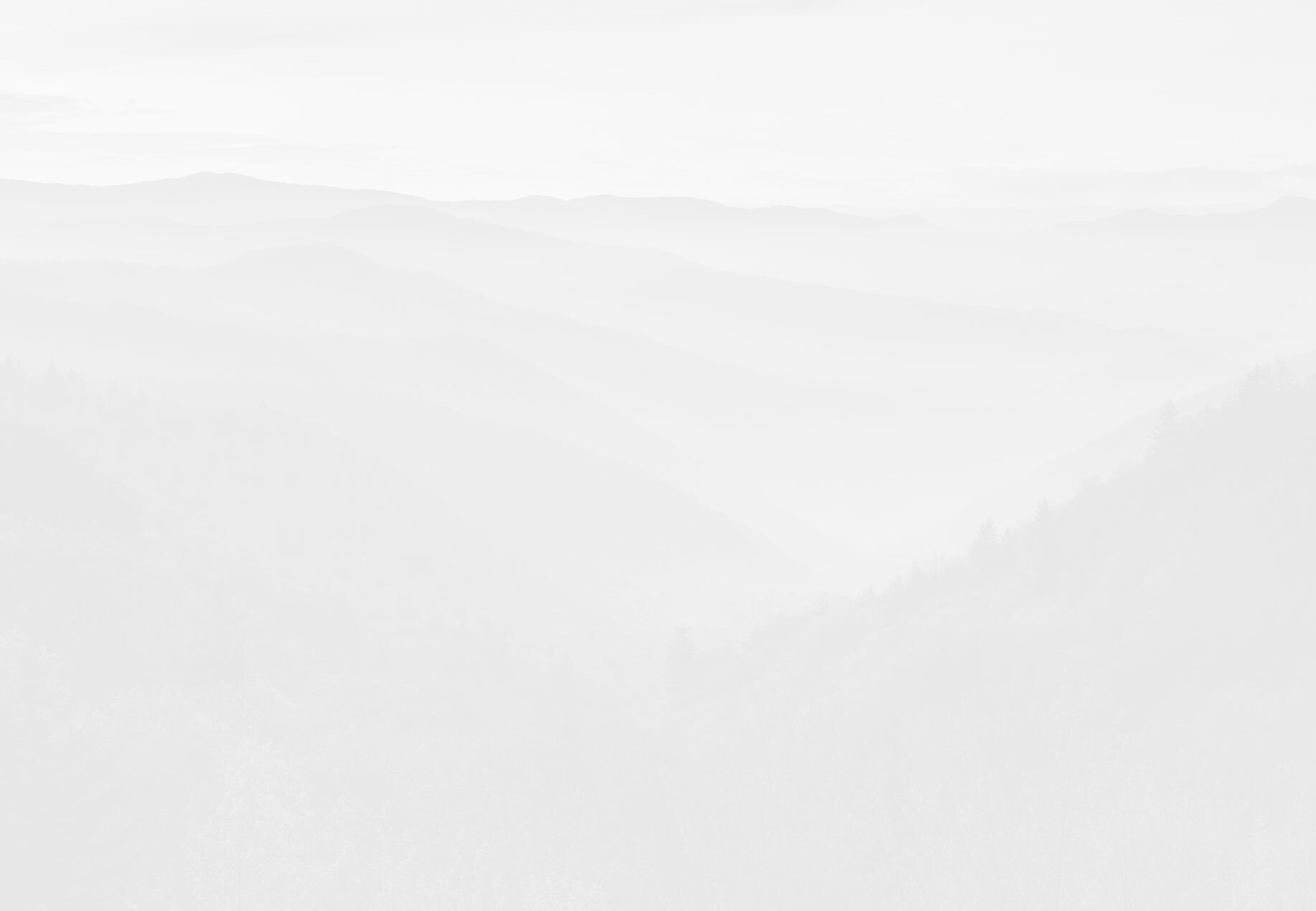 Visit UT
Vols call Knoxville home, sweet home. It's the city where our campus stands proudly beside the Tennessee River and amidst the excitement of downtown. In this place, on this campus, students become leaders, friends, professionals, change-makers—Volunteers.