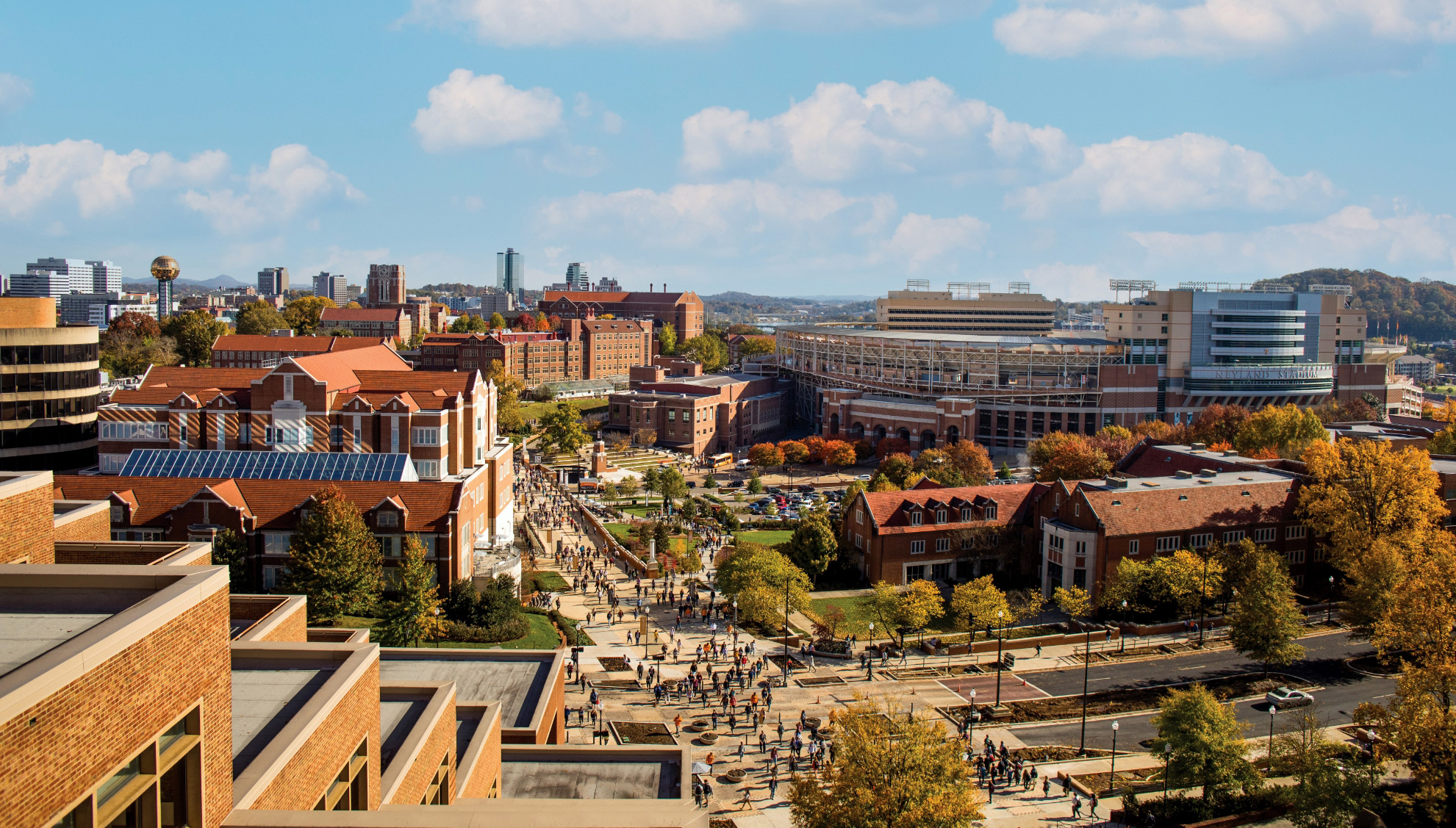 Visit Campus
The moment you set foot on campus, you'll find a place that feels like home sweet home.
Schedule your campus tour
Rocky Top is filled with tradition, energy, and Volunteer pride. It's also home to over 900 programs of study, world-renowned faculty, and state-of-the-art research labs. On your tour, you'll visit the Torchbearer statue, explore buildings like Hodges Library, and learn about life on campus.
The number one thing that made me choose UT was the hospitality. When I visited, the people I interacted with were the nicest I've ever met.

Trevor Class of 2023
Business, Klamath Falls, OR

Campus highlights
From historic buildings like Ayres Hall to famous landmarks like Neyland Stadium, our beautiful campus has it all! Learn more about what makes Rocky Top so special.
Plan your trip
We've made visiting campus easy. Check out our interactive map for details on academic buildings, iconic locations, parking permits, and accessibility!
Visit Knoxville
With a wide variety of outdoor activities, downtown eateries, local events, and places to explore, Knoxville has something for everyone. See why our students love this city with a small-town feel!